Welcome!
You have landed on this page because you are most likely interested in learning about Essential Tools and how to use them.
Good news - you have come to the right place!
This learning document will guide you through each tool available from Essential Tools.
Some tools might not be visible for you. This does not mean there is something wrong with your computer but merely that your company have chosen which tools they find valuable for your everyday work life.


When going through this document you will learn about:
Spelling language
Styles & levels
Guide text
Image tools
Etc...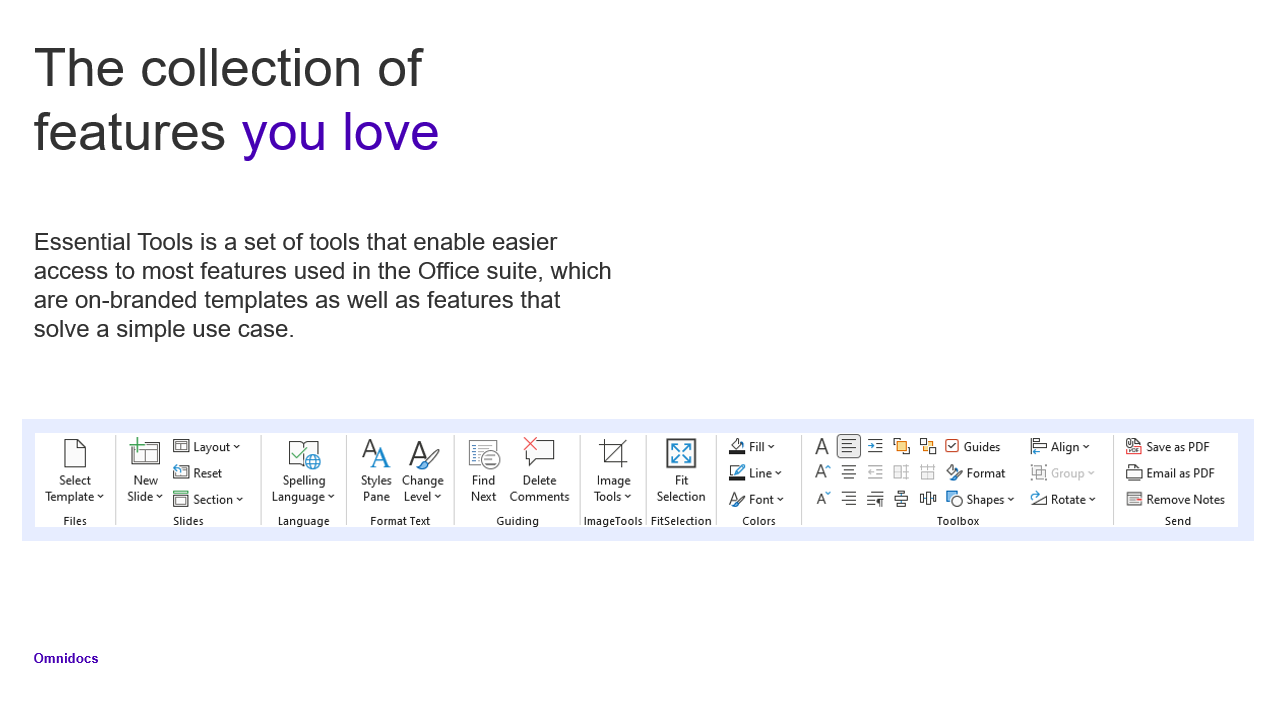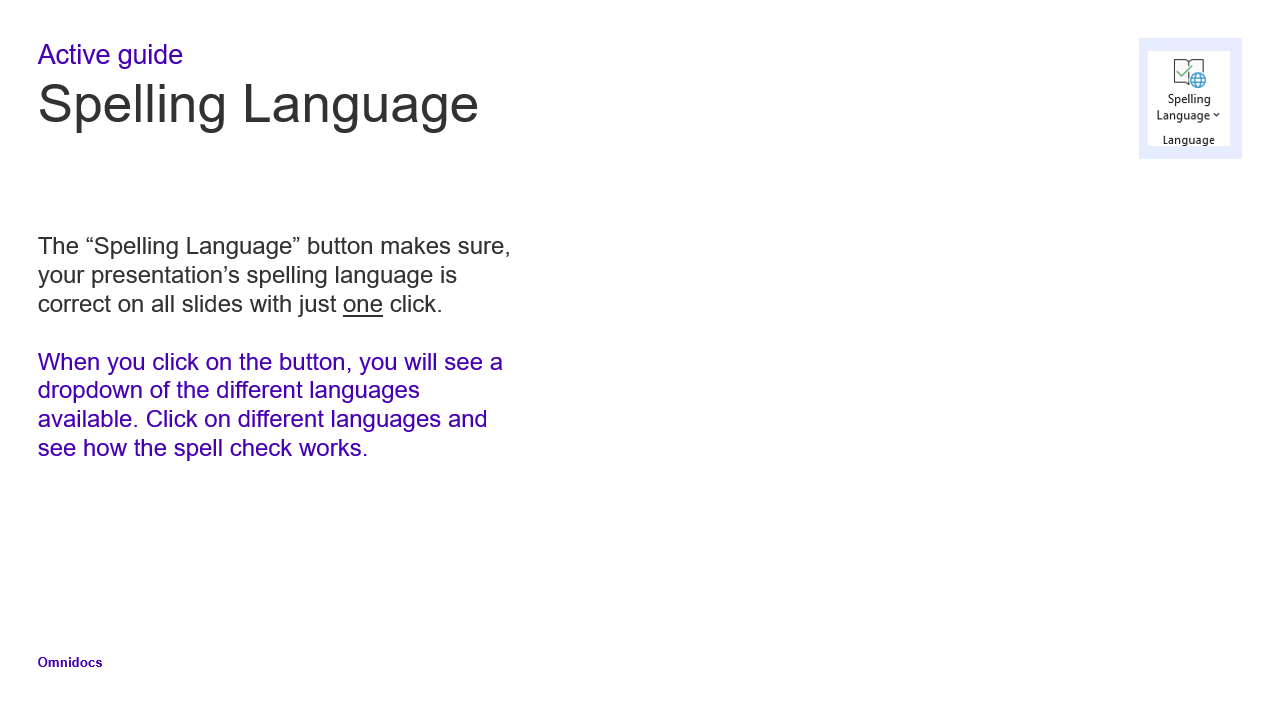 Screenshots from the learning document
It will take you no longer than 10 minutes to familiarize yourself with the tools available in PowerPoint.

Each slide explains a certain tool. The purple text is a call-to-action, meaning a little task is given to you. Solve it to get hands-on experience with the tools.
Click on the link below to download the learning document:
Enjoy!