Welcome!
On this page you can learn everything you need to about the dynamic Agenda tool in Templafy from our training document.
The agenda tool will automatically update your table of contents, sections and divider pages with only a few clicks.
By spending about 10 minutes on this training document you will learn to:
Create a section or subsection
Edit a section or subsection
Edit the agenda settings
Reorder the agenda
Etc.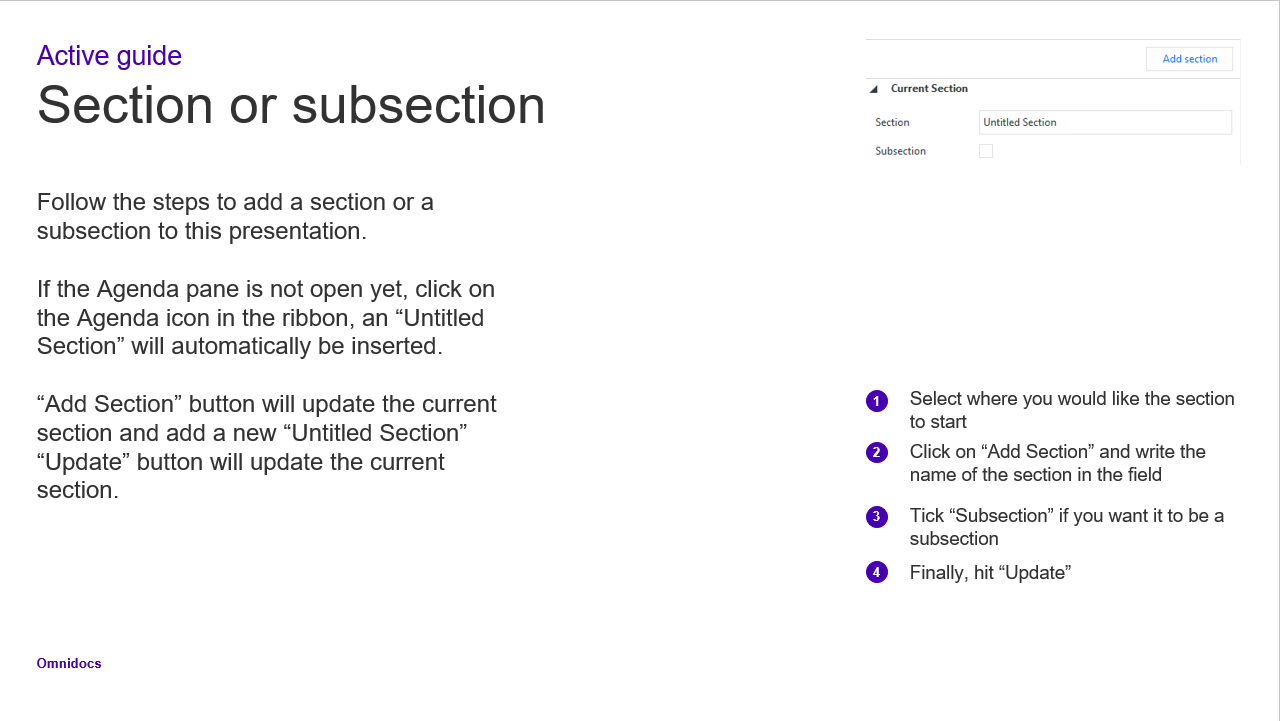 Screenshot from the learning document
Become an expert in creating agenda dynamically within few minutes by downloading the learning document from the link below: