Welcome!
You have landed on this page because you want to know more about the Check functionality. And you have come to the right place!
This learning document will guide you through the different settings within Check. You will for instance learn about:
How to fix warnings
Alignment within language, punctuation, numbering etc.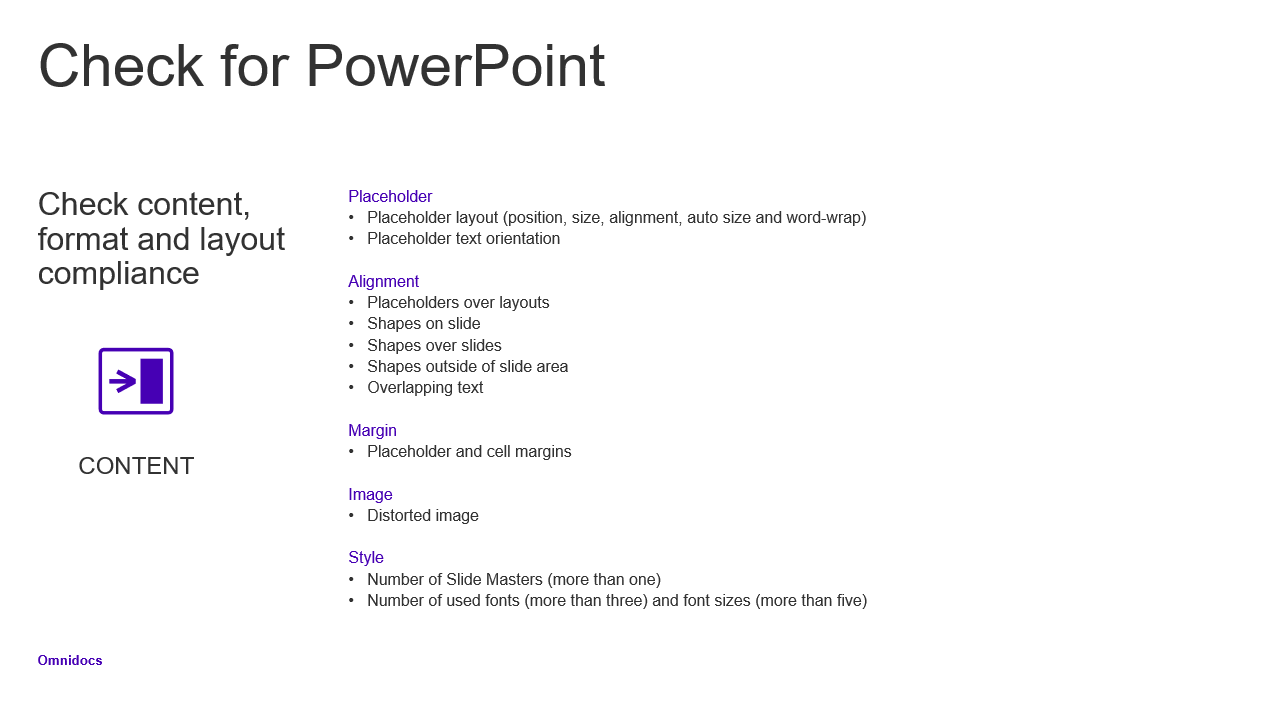 Screenshot from the learning document
You will become aware of which alignments to check for when creating your presentations and how to stay on-brand.
By spending 10 minutes on this learning document you will become advanced within the compliance universe as well within with Check world.
Click on the link below to download the learning document: