Welcome!
Accessibility Assistant is a tool for checking if a document is web accessible before exporting to PDF. The tool is presented as a task pane for the user, where potential issues will be listed. This enables the user to locate issues and fix them easily.
The purpose of Accessibility Assistant is to empower the authors to create documents with accessibility in mind, saving time and effort later in the process.
In this learning document you will be guided through making e.g. pictures and tables accessible.
The document will explain the tool as well as giving small tasks for you to solve.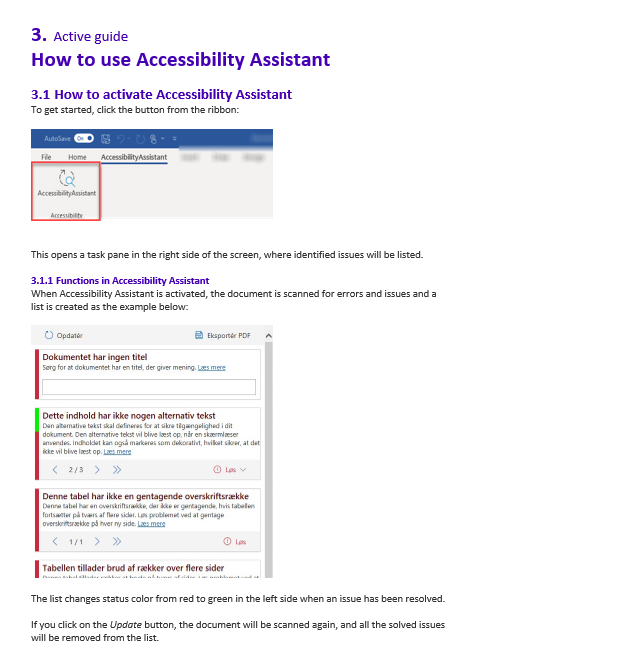 Screenshot from the learning document
Dedicate the time needed to become an expert in using the Accessibility Assistant tool by going through this learning document: