This feature is a tool for inserting a index line in your chart.
Index Line feature
When clicking at this button, you will be able to select position and orientation of the index line. For instance, you can select a position at 50 and a vertical orientation. In this way, the index line will be placed in the middle of the chart.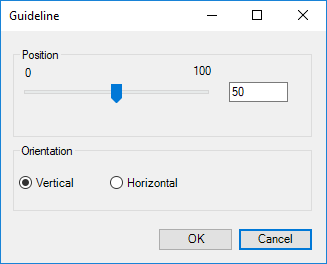 Requirements
For technical requirements read more about the Office Extensions platform.
Compatible: Office 2013/2016/365 (32/64bit).
Contact
Contact us for further help via the form at omnidocs.com/support.