These features makes it easy for you to add, remove, or edit titles and legends, and choosing a placement that is not initially supported in Office by default.
Chart Title feature
With this feature, you are able to edit the position of the chart title. You can choose between the chart area and the plot area, where you can select a specific position. Furthermore, you can remove the chart title.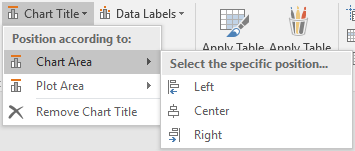 Axis Titles feature
This feature works in the same way as the Chart Title feature. Here, you can choose between the X-axis and the Y-axis.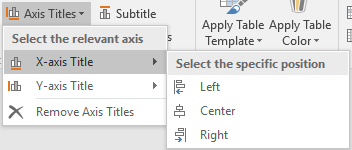 Legends feature
This feature makes it possible to place the legends in the chart. Just as in the Chart Title feature, you can choose between chart area and plot area. Here, you need to select an overall position before selecting the specific position.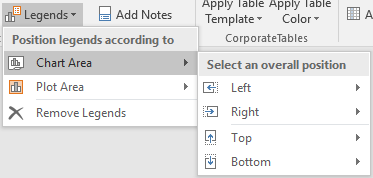 Requirements
For technical requirements read more about the Office Extensions platform.
Compatible: Office 2013/2016/365 (32/64bit).

Contact
Contact us for further help via the form at omnidocs.com/support.