The Agenda tool, connected to your Templafy software, will automatically update your table of contents, sections and divider pages with only a few clicks, saving you a lot of time when you have to make sure you're finishing touches are on point!
Spend 10 min. with this guide and you'll know how to:
Create an agenda section and subsection
Edit the text in a section or subsection
Edit the agenda settings such as shown/hide slide number, section number and so on
Reorder the agenda by changing the slide order and using the update button
And much more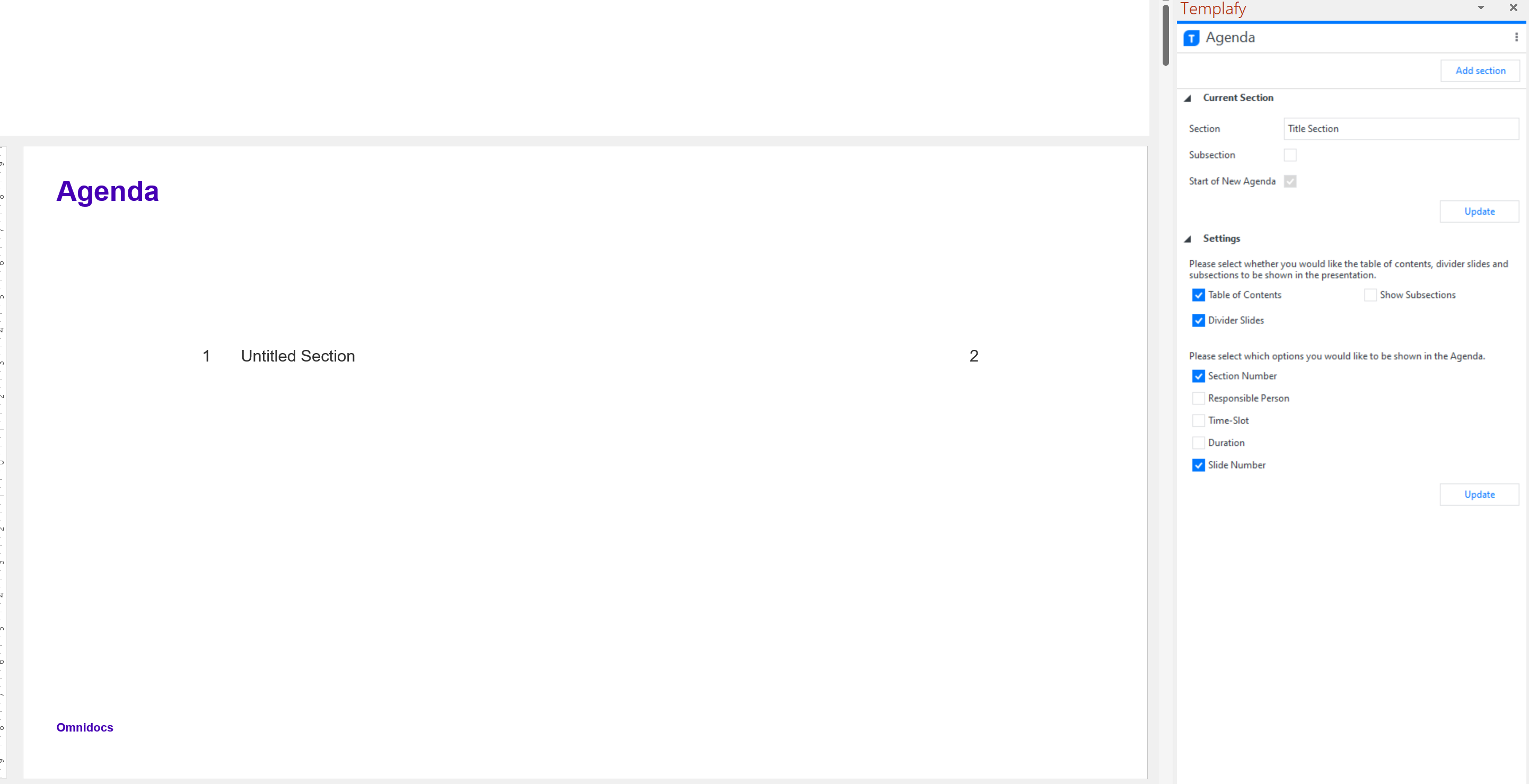 Screenshot of Agenda tool
Become an expert in creating document agendas dynamically within a few minutes by downloading this learning guide.
R

ead more about the software

here

.

If you need help with custom or other types of specific learning, do not hesitate to reach out to our Learning Team: mav@omnidocs.com