With Accessibility Assistant by Omnidocs, you can create WCAG compliant PDF/UA documents directly from Microsoft Office.
Accessibility Assistant audits the Microsoft Office document and creates an intuitive task list with suggested solutions and an integrated PDF export feature for the users. In this particular training, you will be guided through making e.g. pictures and tables accessible, but you will also be given other tasks to solve.
When making your online PDF documents accessible, you create a happier life and better workdays for people. Since 2018, The European Web Accessibility Directive has aimed to provide people with disabilities, e.g., lowered vision, better access to public services, websites, and mobile applications. The directive imposes several requirements on online documents. Among others, the visually impaired must have access to files and have them read aloud using a screen reader. Without the right software available, the directive means a more resource-intensive process when creating online PDF documents.
This training is only relevant for users who already has the Accessibility Assistant installed on their computers via the application ribbon.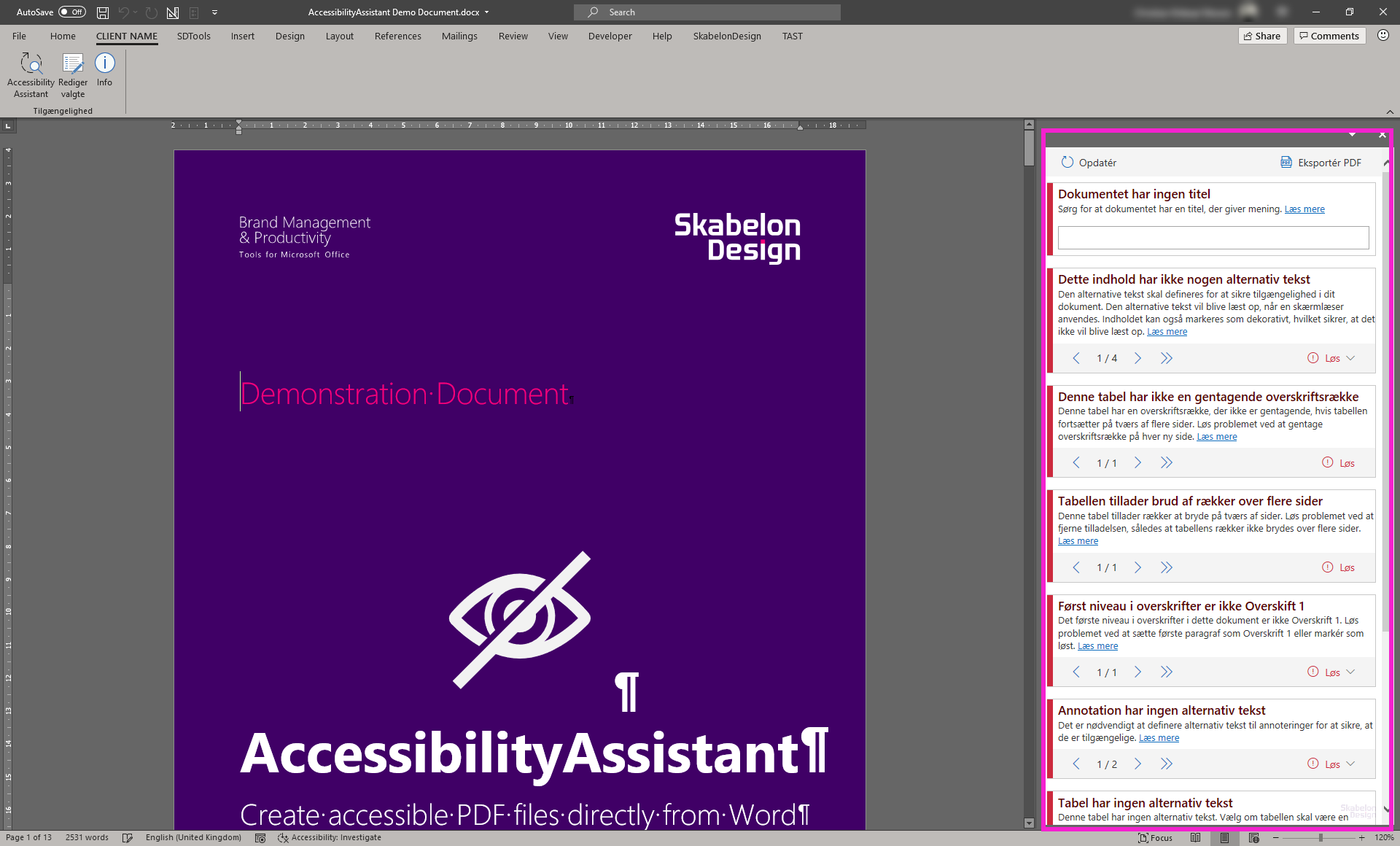 Screenshot of Accessibility Assistant
Dedicate the time needed to become an expert in using the Accessibility Assistant tool by going through this learning document.
R

ead more about the software

here

.

If you need help with custom or other types of specific learning, do not hesitate to reach out to our Learning Team: mav@omnidocs.com